What is Transformation all about?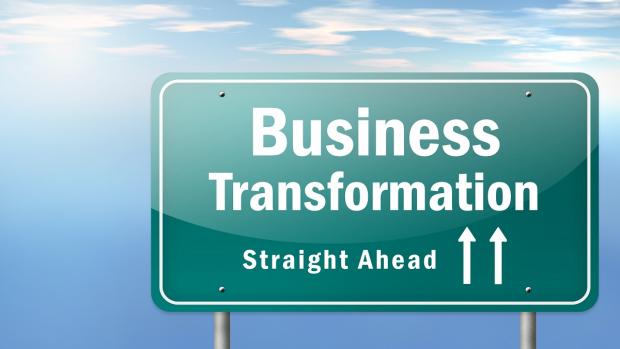 If there is one word that seems to be in every conversation today, it's transformation. It started as digital transformation and now many businesses are panicking about business transformation. This new strategic focus is driven by the disruptions brought through social, mobile, and digital…. which were all the buzz words du jour over the past few years. Remember when every conversation you had last year was about "big data"? And the year before it was all about social and the social enterprise? And a few years back it was all about mobile? And many years ago it was all about digital media and digital channels?
All these are buzz words about a new technology or platform that was evolving from being an emerging trend to becoming mainstream. Digital channels, social enterprise, mobile networks and big data are simply tools that enable businesses to connect and interact with their customers.
The bottom line is, this transformation craze is simply about creating a profitable enterprise that can survive the disruptions of digital, mobile and social. This profitability is achieved when the enterprise is connected to its customers AND when it's connected internally, whereby staff across functional departments work together towards one objective: creating long-term relations with customers and generating profits.
So what does being connected mean?
The enterprise has to be connected with their customers to interact with them and have a conversation rather than managing a cross-channel, omni-channel, or multi-channel communication. This connection is enabled by using digital channels to reach the increasingly mobile and social customer, on the networks that they choose to be part of and on the various devices they have adopted. On top of that, data is a big part in making sure the conversation is relevant and is based on information that the customer was happy to disclose. Indeed, as per the IBM Institute of Business Value report from 2014, 76% of consumers expect organizations to understand their individual needs. Businesses that leverage the data to have meaningful conversations, will be able to connect with customers and to create long-term relations with them.
But the enterprise also needs to be connected internally. There are currently too many silos that are the result of an industrial age organizational structure that has not changed much in the past 100+ years. Employees are still handed a job description that outlines the specific tasks they are expected to perform as individuals, rather than as members of a team. They are also compensated based on individual performance or overall business performance (measured in sales numbers), rather than based on team output and collaboration results. This problem is aggravated by an increasingly mobile workforce with flexible arrangements like working from home or from different geographical locations, often in different time zones. As a result, employees do not talk to each other, they might not share knowledge or best practices, and as such, the relationship with the customer suffers as it comes across as quite disjointed and even broken.
The internal organizational connectedness allows the mobile workforce to remain connected via social networks that run on digital platforms, and to deliver a customer experience that fosters a long-term relation, which ultimately should translate in a more profitable enterprise (assuming the product, service and business model allow for this).
So let's go back to the basics and just focus on how to connect with customers and how employees should connect with each other. When we do that, the transformation challenge becomes easy to tackle, and the business organization can then evolve from being an industrial age structure to a digital age interconnected entity.
Posted on :
March 17, 2015 by Adele Ghantous