A Sneak Peak into the "Marketing Operations Strategy Guide"
I recently authored a guide to defining and setting up your own Marketing Operations framework. Here is a sneak peak of what you can expect; and details on how to access the full version are further down in the article. Enjoy the read and please do share your thoughts.
Your Guide to Marketing Operations
Pre-digital, marketers' role used to be easier. Information flowed in one direction: from companies to consumers, and opportunities to see or record impressions were the key metrics to measure the effectiveness of mass advertising.
With the overwhelming adoption of digital channels by both consumers and businesses, information now flows in many directions and is often controlled by the consumer themselves, through the widespread use of social media. In addition, every customer interaction can be tracked and measured. As a result, mass marketing has given way to direct and one-to-one interactions with consumers, and marketers are expected to be accountable and transparent when it comes to measuring the success of marketing activities.
In addition, with customer interactions now happening simultaneously across multiple channels, there is an increased pressure on marketers to develop integrated communications strategies and to ensure consistency in messaging cross-channel. The expected end result is to provide the ultimate customer experience through integrated communications that take into account every interaction across multiple touchpoints.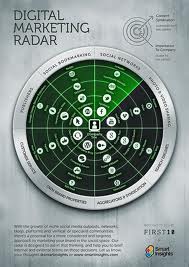 The new challenges of marketing operations
Internally within businesses, major changes have also been taking place. With many digital channels available, agencies and brands have many technology platforms to choose from. These tools track and target different behaviours and in different ways, generating huge amounts of data…. as a result, the number of specialized agencies helping marketers navigate through all the channels, media and data sets, has also been increasing.
Governments and legislation bodies are another player within this ecosystem; their remit is to protect consumers and regulate how their data is being used.
As a result, there are now many more stakeholders involved in the marketing process, from IT and legal internally to the various agencies, technology vendors, service providers and legislative bodies externally.
The impact on marketers is 3-fold:
Many marketers express concerns about the lack of standards as to how internal teams and external agencies interface and operate, resulting in organizations that are siloed and where restructuring is a common practice.
The lack of standards and the ongoing organizational changes make it very difficult to operate effectively, cost efficiently and within policy, thus increasing the cost of acquisition.
With the increasing number of internal and external stakeholders involved in the marketing process, marketers are now less able to understand the marketing ROI, in an environment where they are expected to be more accountable.
This new marketing landscape must be stabilized and new ways of working adopted. As Michael Porter said, "While Strategy is the differentiator for creating competitive advantage, operational efficiency is a prerequisite". For marketing to succeed and impact business performance, a new modus operandi must be established, through the development and implementation of a marketing operations framework that integrates people, process and technology across the marketing ecosystem.
We are currently seeing these strategies successfully implemented across a wide range of large global organizations, and the effect is seen not only in how these brand organizations operate, but also throughout the agencies and other service providers that support them in their marketing delivery.
Defining Marketing Operations
Marketing Operations is a relatively new function within Corporate Marketing that was first recognized 10-15 years ago by research and advisory firms, SiriusDecisions and International Data Corporation (IDC). Early adopters were high tech companies such as Cisco Systems, Symantec, and Adobe, and today, its adoption is widespread across a variety of sectors.
So what is Marketing Operations? According to IDC:
Internal staff responsible for developing and orchestrating the processes and systems required to enable efficient and effective marketing. More specifically, marketing operations staff members are responsible for developing and managing the processes to ensure smooth operation of strategic planning, financial management, marketing performance measurement (including dashboard development), marketing infrastructure, marketing and sales alignment, and overall marketing excellence.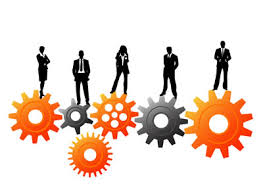 Marketing operations is therefore about enabling the organization to deliver the right marketing message to the intended target audience in a multi-channel world. It provides structure to the organization responsible for delivering the marketing vision and strategy and is essential to breaking down the silos.
This structure depends on an alignment across people, process and technology, which requires changes in behaviour, better communication of policies and guidelines, and integrating all stakeholders across and outside the client organization. Ultimately, it enables the organization to deliver the marketing programs efficiently, effectively, and within policy.
Further, the marketing operations framework can be applied to most marketing functions that will benefit from being efficient and effective, both in the digital and traditional marketing worlds. It can also be applied to manage marketing activities in one channel or cross-channel.
Marketing Operations Benefits
Through standardization and integration of the people-process-technology trinity that constitute the backbone of marketing operations, organizations can achieve efficiencies, ensure compliance and prove ROI. Each of these three pillars has an impact on each of the benefits, making the cause and effect relation intertwined such that the trinity is key to a successful marketing operations framework.
So how do you go about setting up your marketing operations framework? How do you define your strategic approach? What are the best practices to apply?
All of these questions and more are answered in the ebook "Marketing Operations Strategy, Improving the effectiveness of your multichannel marketing programs" available here.
Posted on :
August 6, 2014 by Adele Ghantous